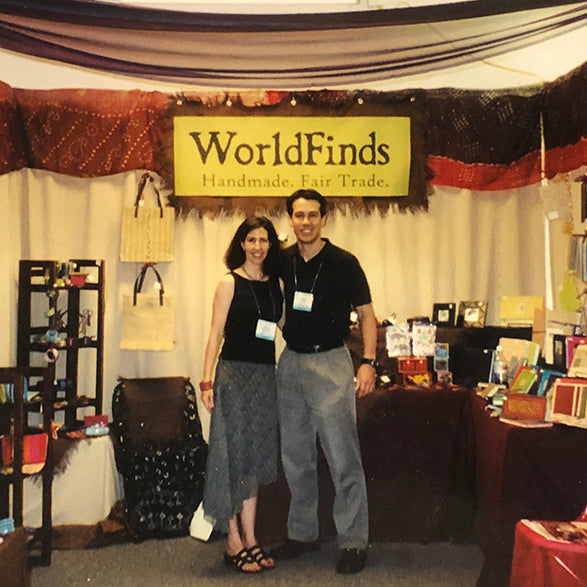 We're finding it really hard to believe, but we're celebrating 20 years of fair trade this month! In January of 2001, our founder Kelly made her way to Seattle shortly after starting WorldFinds, and attended her very first Fair Trade Federation conference. It was magical! She got to meet other like-minded people working in fair trade for the very first time and it felt like home.
Sadly, we don't have a photo of that conference (it was long before smart phones!) but we have one of Kelly and Dave at their first Atlanta Gift Show in July of 2003, with a booth cobbled together to fit in 2 shipping boxes. :(
Stay tuned throughout the year as we'll be using this double-decade anniversary as an excuse to drop a bunch of celebratory specials as a thank you for making this happen! And yes, we'll be sharing all sorts of photos of our journey, from bad booth designs to our first, rather eclectic product mix! So many "what not to do's!" will be coming your way!