This store requires javascript to be enabled for some features to work correctly.
Style with Sustainability
Our style blends traditional materials with modern design, and each of our designs is original to WorldFinds. From our Kantha necklaces to our Kutch bags, the majority of our products are handmade from repurposed, reclaimed and locally available materials. Our use of repurposed materials and methods of waste reduction help keep our environmental impact low. By handcrafting our products, we use less energy and water, and produce less pollution.
We strive for sustainability every step of the way, and we're always looking for ways to be more earth-friendly and fair trade.
So, What Is Fair Trade?
In the most basic terms, fair trade is a way of doing business, and a movement, that prioritizes equitable trade. It ensures a fair, long-term relationship between trading partners, and that marginalized communities remain at the forefront of all decisions. Fair trade is about much more than paying a fair wage. It means trading partnerships are based on mutual respect; that prices paid to producers reflect the work they do; that producers share decision-making power; their health and safety are prioritized; and that products are environmentally sustainable and conserve natural resources. (Whew!) Still curious to know more? Learn about the Principles and Practices of fair trade from the Fair Trade Federation FAQ.
striving for sustainability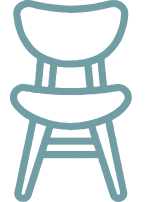 Artisans use discarded wood scraps from local furniture factories for our bead bases.
Discarded Sari and Kantha textiles are repurposed into our jewelry and accessories.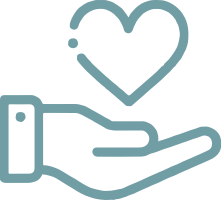 Our artisans make everything by hand, in small workshops or from their own homes.
Product is transported via sea freight, or as cargo on already scheduled flights.
Our shipping boxes and packing materials are compostable and made from recycled materials.
EcoCart carbon offsets provide another way to make purchases more sustainable.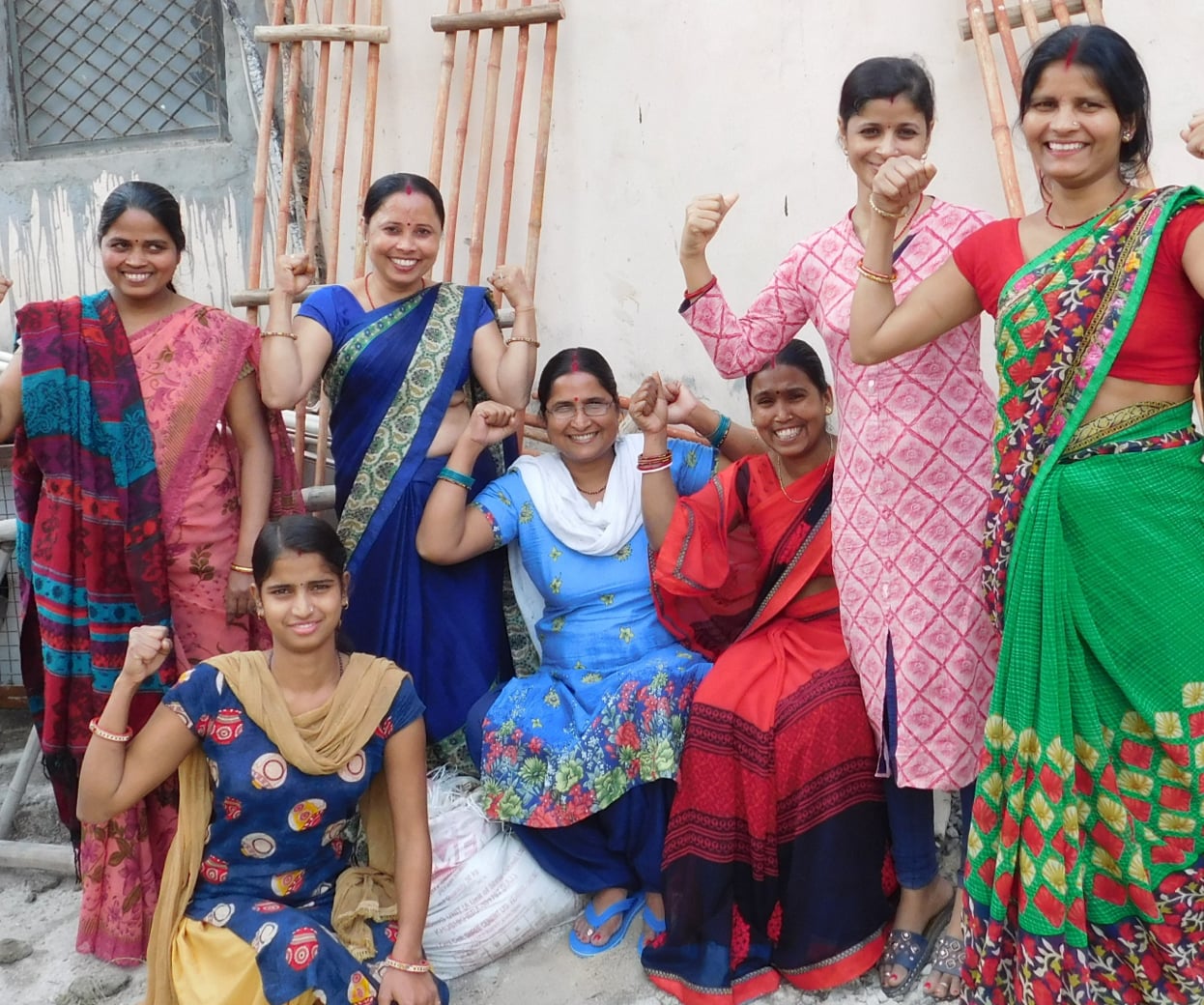 A story of impact
Our fair trade practices help address one of the root causes of poverty: a lack of work. That's why we focus on long-term, ongoing partnerships that provide sustainable work and fair wages that make an impact.
Fair trade takes commitment over time, and growth happens organically. From our first small purchase order in 2000, to our robust trade partnerships today, we've witnessed the positive effects of our commitment. We've seen the communities we work with welcome in new and improved medical clinics, schools and community centers, and build new facilities to accommodate more working artisans. The result is stronger, healthier communities where change is powered from within.
Cause for celebration
Through your purchasing power, WorldFinds is able to help women and girls in their pursuit of education. Our Girls Education Fund provides financial assistance for tuition, books and uniforms to the children of our artisan partners.
Through our partnerships, our artisan partners are able to develop personal independence. Artisans have gone on to purchase homes, send their children to university and even launch their own businesses!
Our 2020 Fair Trade Month Initiative raised over $8,000 to help get badly needed food and medical supplies to communities battling the Covid crisis in India.
Our best-selling Cause Connection Collection continues to expand and has resulted in over $84,000 in donations to 18 incredible organizations doing good in the world.
Sales of our Kantha Connection Bracelets in June 2020 allowed us to donate over $6,600 to the Equal Justice Initiative to support racial justice. We created a Cause bracelet to support this organization in 2021.
Our Love to Ukraine • Kantha Connection Bracelet generated over $25,000 in donations to the Global Giving Ukraine Crisis Relief Fund, getting critical aid where it's needed most.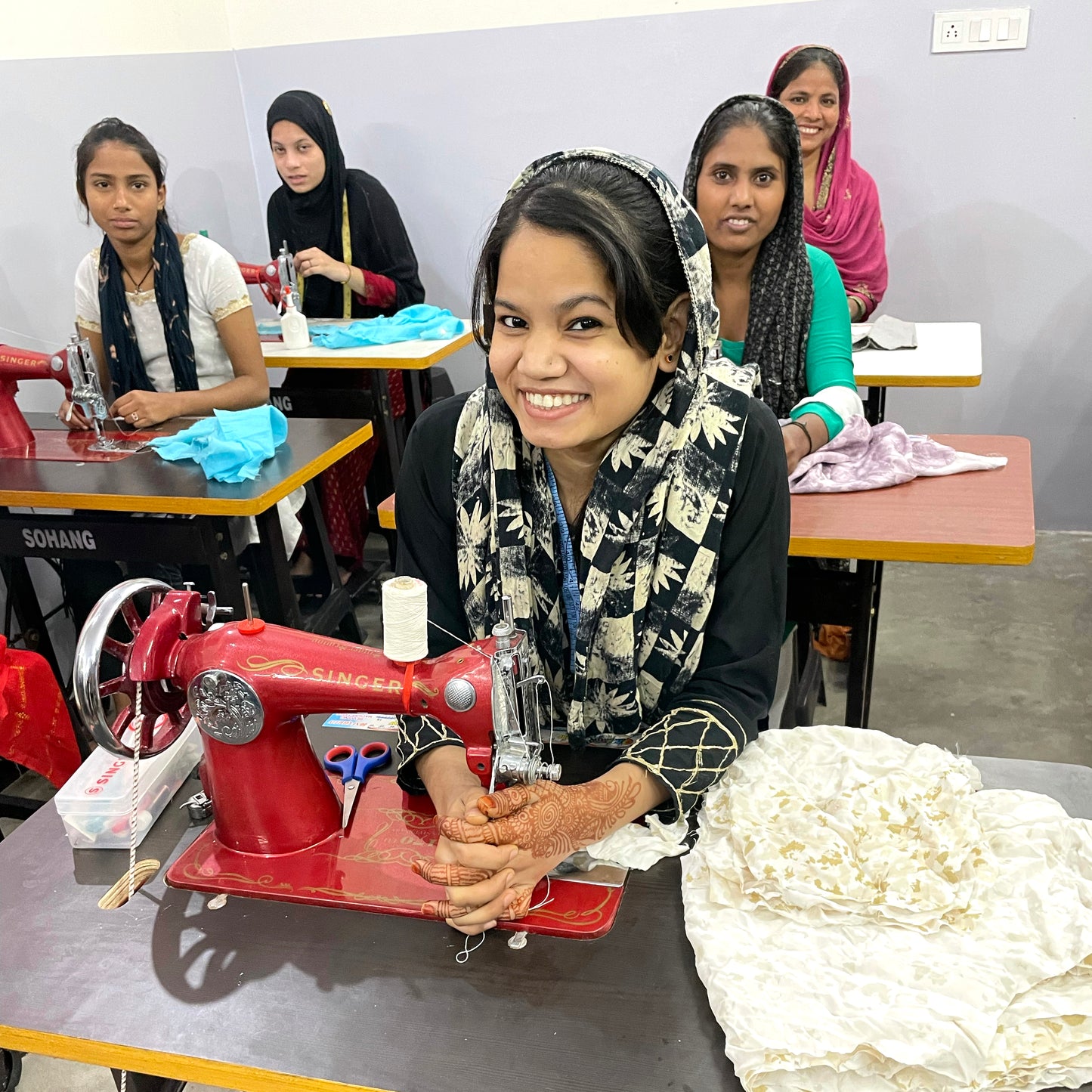 Tailoring & Stitching training center
Our 2022 Fair Trade Month Initiative raised $6,000 to help establish a stitching & tailoring training center in India. So many women have completed the training & gained skills that will allow them to obtain fair wage employment. There's even a wait list for the next round of trainees!