This store requires javascript to be enabled for some features to work correctly.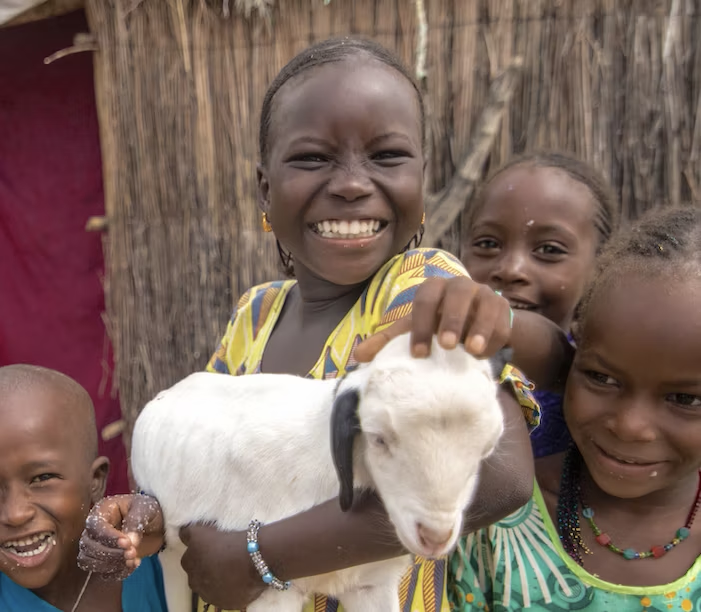 Toal donations to date: $101,379
We donate a portion of the sales from these bracelets to Heifer International. Donations are made based on how many we purchase from our artisans, not product sales.
Thanks to your support, we've donated enough to...

Provide 46 families with a goat
The goat provides milk, cheese & butter for nourishment as well as additional income from the sale of the extra milk. ($120/goat)

Equip 11 families with a cow
The cow provides milk and nourishment, as well as additional income from the sale of the extra milk. ($500/cow)

Offer 277 flocks of chickens
The chickens provide eggs for nourishment and income from the sale of eggs & offspring ($20/flock)
Install 7 communal water pumps
These treadle pumps are installed in areas in need and use organic materials to protect health. ($750/pump)
Fostering Growth
Heifer International believes everyone deserves a life free from hunger & poverty. They help communities accelerate their path to living incomes through food security & nutrition, women empowerment, sustainability & economic development.
Heifer International works in 19 countries around the world alongside local farmers and business owners. They support farmers and their communities as they mobilize and envision their futures, provide training so they can improve the quantity and quality of the goods they produce, and connections to market to increase sales and incomes.