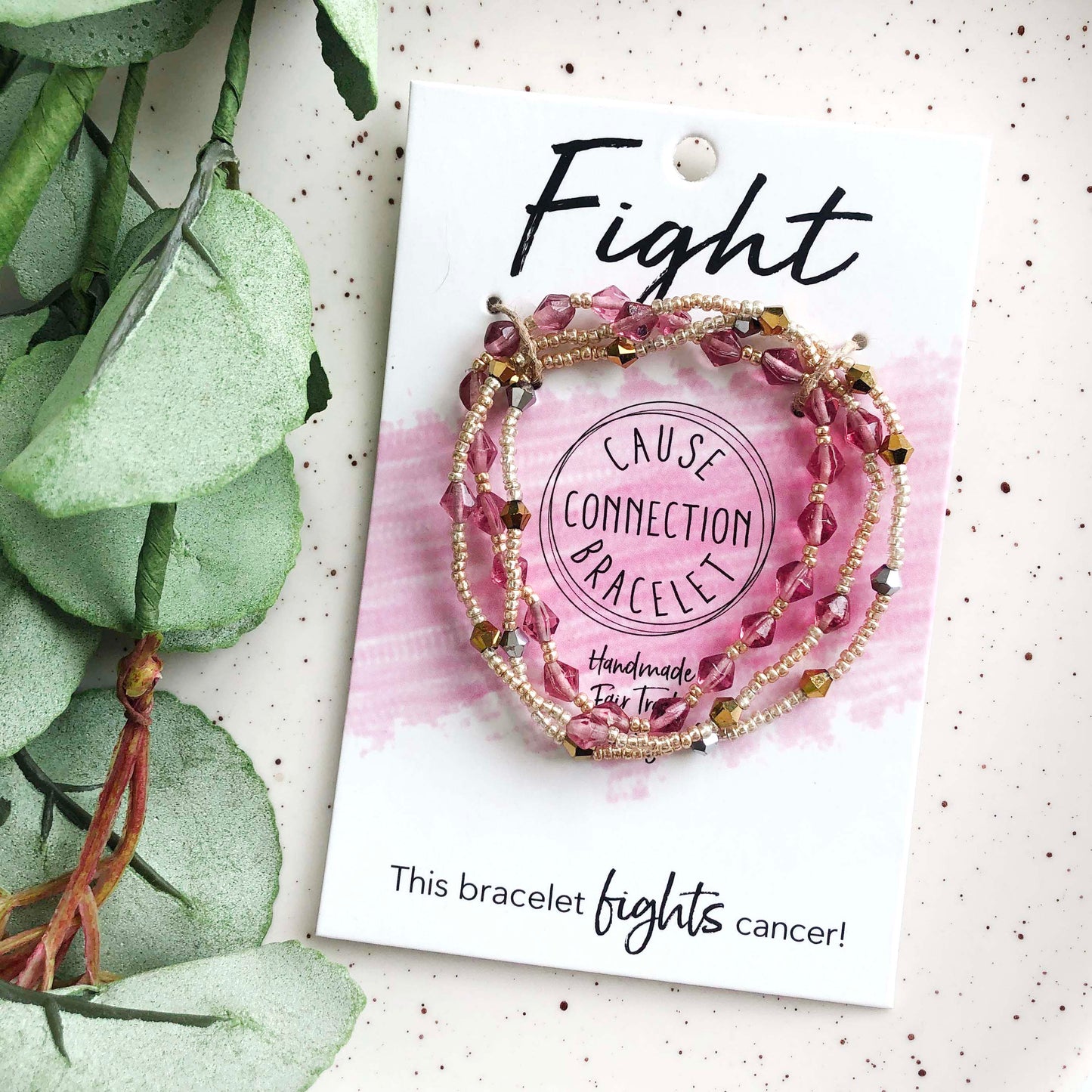 October is not only Fair Trade Month, but it is Breast Cancer Awareness Month, a time to unite in the fight for a cure. Our Fight Cause Bracelet directly supports The Hope Foundation for Cancer Research, an organization funding the treatment and prevention of cancer. This is more than a piece of jewelry, it's a symbol of strength, solidarity and hope.
Power of Pink
Pink is the color that unites us this month. It's a symbol of solidarity and support, as well as a tribute to those we've lost. The Fight bracelet captures the essence and spirit of the fight against breast cancer. For every Fight bracelet sold, a portion of the proceeds is donated to The Hope Foundation for Cancer Research for cancer research. Your purchase means much more than a single bracelet, it's about contributing to a cause that impacts millions of lives around the world.
Empowerment Through Awareness
Breast Cancer Awareness Month isn't just about fundraising, it's about spreading awareness. 1 in 8 women in the United States will be diagnosed with breast cancer in her life. Every donation helps bring us one small step closer to finding a cure. 
A Gift of Hope
Whether you're a survivor yourself, supporting a loved one through their journey, or simply passionate about the cause, the Fight bracelet makes an ideal gift. It's a tangible symbol of your care and support, a reminder that we're all in this fight together.