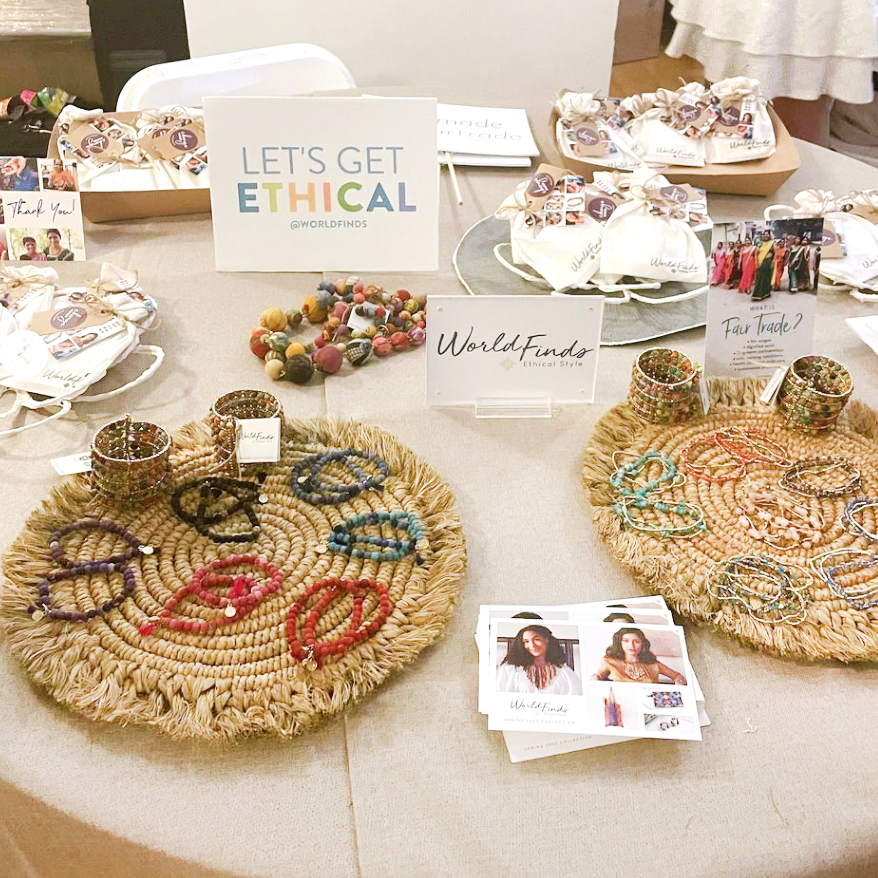 Ethical Style at NYFW! ⭐️
The WorldFinds team took on New York Fashion Week earlier this month with our Kantha Connection & Cause Connection bracelets at the House of Barretti After Party! It was so fun meeting everyone who attended! Find all the behind the scenes action on our Instagram!



2021 America's Elegant Miss National Star, Kiersten Anadore, shows off her Kantha Connection Energy Bracelet.




Model Emma Martelli, Eden Wood (a former Toddlers & Tiara star!), and Jasmine Webb style the Strength & Teach bracelets.




Model Maci Brooks shows off her Kantha Beaded Grid Cuff at the House of Barretti After Party.

We were thrilled to be featured on the media backdrop for photos! Can you spot our logo? (Hint, it's on the right!) 2021 USA National Miss Indiana Teen Catelyn Combellick, House of Barretti Founder Isabella Barrett, and 2021 Universal Miss Preteen Ayvah Doyle pose in front of the media wall.




Model Shanna Dayle McClung poses with her WorldFinds gift bag at the House of Barretti After Party.




Writer & Photographer Holly Childs poses with the Kantha Connection Energy bracelet and the Restore Cause Bracelet.




Model & Actress Lexie Martin poses with the Empower & Teach Cause Connection bracelets.